10 of the funniest things ever patented
It seems as though some inventors simply don't think through their inventions. While these innovations are supposed to improve life, none of them became successful products. You'll probably be able to see why fairly quickly. Still, each one will tickle your funny bone.
No, this isn't Viagra(R). It's a cloth or spray that contains odors that the inventors felt could treat male impotence. The possible fragrances, like pumpkin pie and donut, sound pleasant, but whether the product actually worked remains unknown.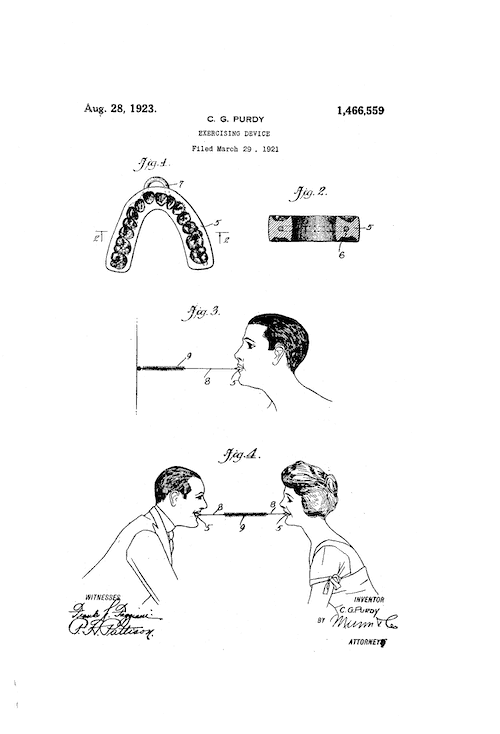 This 1923 invention had to be used with a partner. Each user gripped a metal plate between their teeth. The plates were attached to each other via a spring device. Each person then pulls away from the other, sort of like tug-of-war. This device was supposed to improve circulation. In reality it sounds like a really good way for two people to knock heads.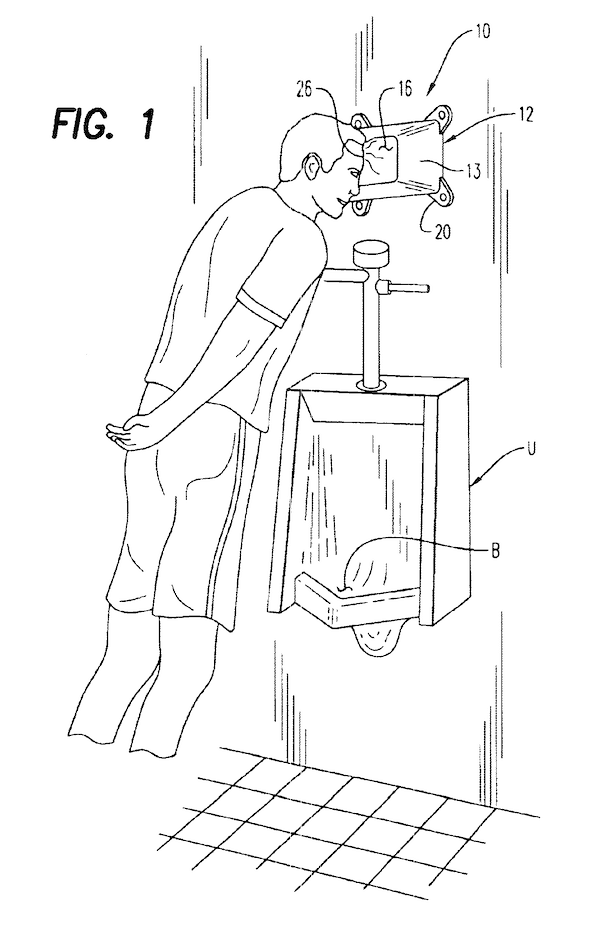 It's hard to believe that someone actually thought that a headrest placed above urinals was a great idea. This 2004 patent provided a padded support where users could rest their head while relieving themselves.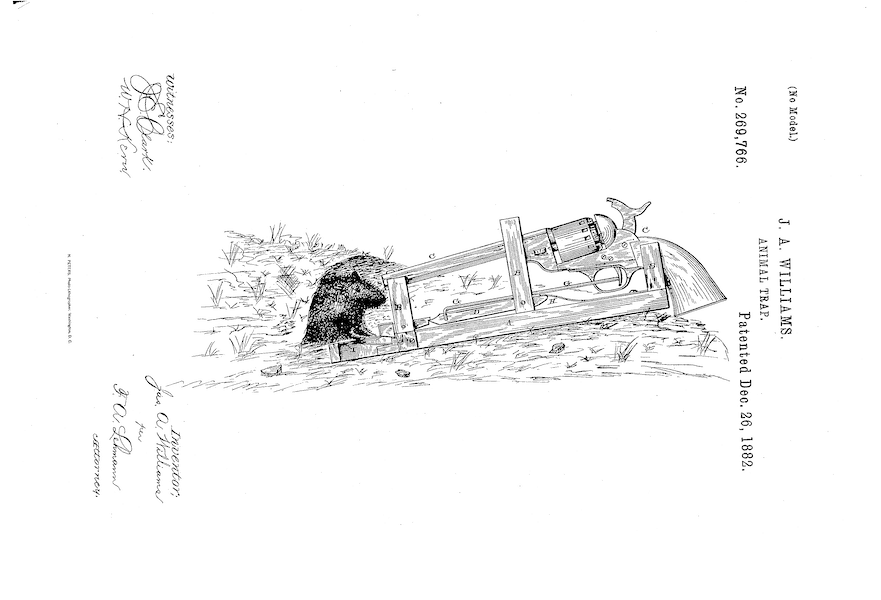 This device contained a firearm that could be aimed at the opening of an animal burrow. When the animal emerged the gun would fire, supposedly killing the animal.
5. Patent No. 5,031,161: Calculate Your Life Expectancy: Watch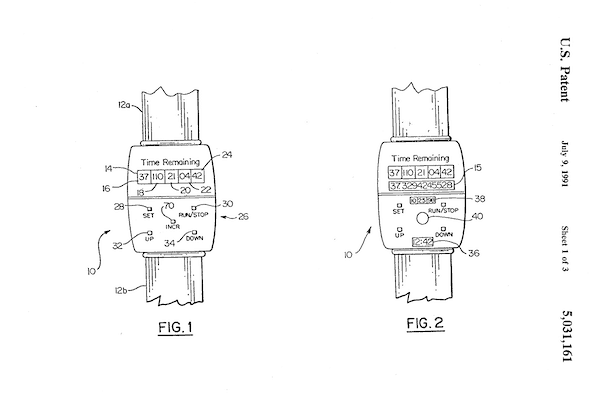 The subject of this 1991 patent allowed users to calculate their life expectancy with actuarial tables and individual health factors. This data was programmed into a watch that counts down the estimated years, months and minutes the user will likely live.
This is a solution for those of you who are so used to your alarm clock's sound that you no longer hear it. It involves hanging a lightweight frame over your head at night. It's attached by a cord to an automatic release so that it falls on you when the alarm goes off. The inventor is careful to note that the frame should be light enough "to awaken the sleeper, but not heavy enough to cause pain."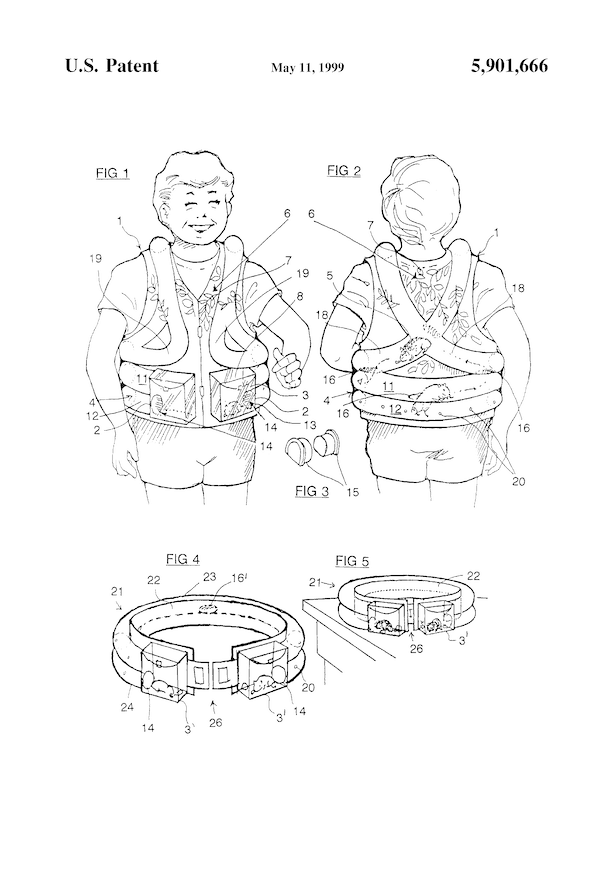 If you've ever wished you could bring your hamster everywhere you go, then you should invest in this pet display clothing. It's a vest or belt that features a hamster habitat complete with transparent passageways and pockets for feeding.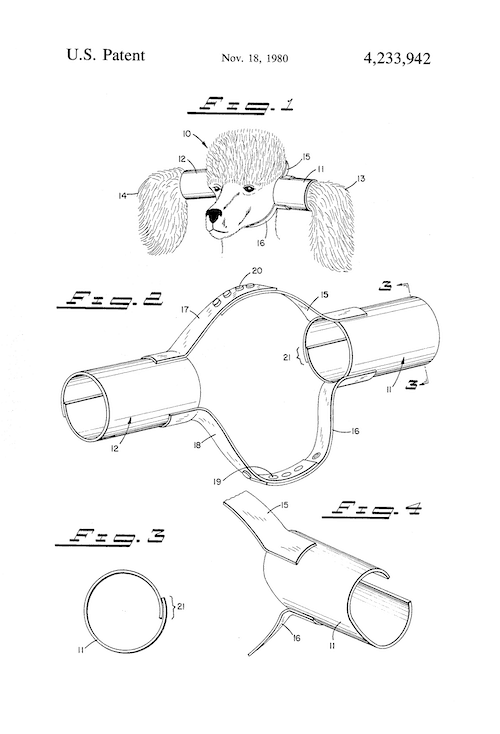 Long-eared dogs are prone to dragging those ears through their food. This means endless clean up unless this solution is used. Think of it as two toilet paper tubes connected by elastic. The tubes go on the dogs ears, making them stick out but effectively keeping them out of the kibble.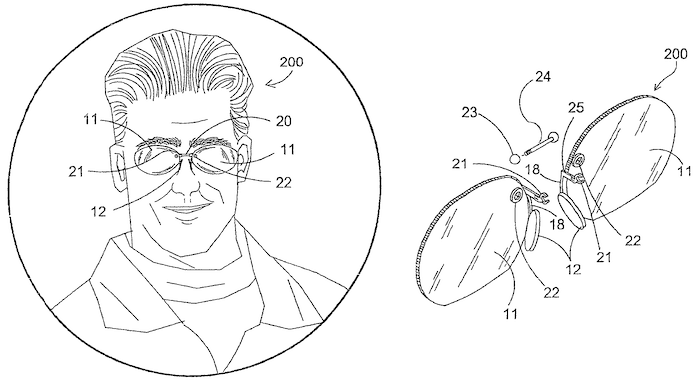 Losing eyeglasses is frustrating, but that problem ends when the lenses are pierced into the bridge of your nose. It might be painful, but you'll always know where your glasses are.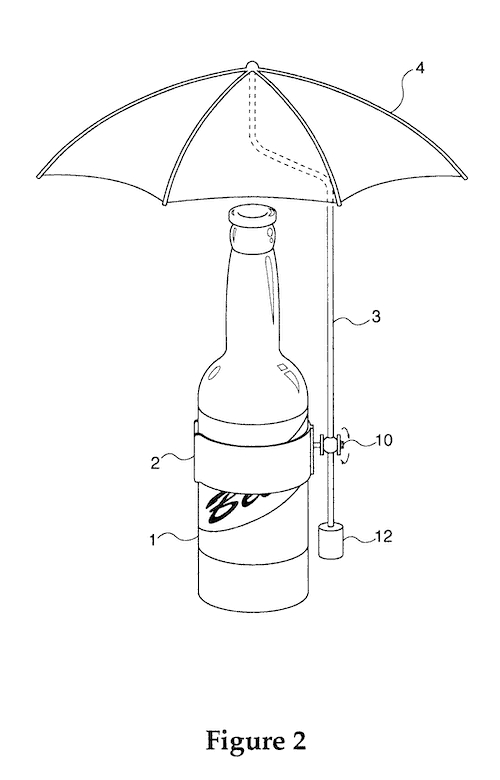 It's annoying when the sun warms up your beer. That's why there's a patent for the beerbrella, an umbrella that attaches to a bottle to shield it from the sun. It also keeps out the rain if you're drinking outdoors in a shower.
It's fun to make fun of patents that seem ridiculous but it's sometimes the silly idea that can turn out to be successful. If you do have any ideas please contact the Law Offices of Jeff Williams for help with any patent idea.